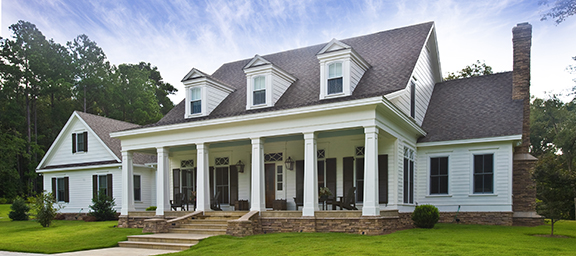 Mitch Drew
My experience with Skip is that he is not only a builder but an artist. He is not satisfied until what he deems good design blends with good building. When my wife Gaye and I met with Skip, we were working with a draftsman, not an architect. Our home's exceptional design came from the combination of Skip's creativity and the ideas we brought to the table. It could not have happened with any other builder. Skip took time to envision the house as a whole. The bones of the house came together in large part because of what he saw.

Also, his attention to detail is far superior to anything I've experienced. Just one example: After Skip built the dormers as they were designed by the draftsman, they didn't look right to him. At his own expense, he rebuilt the dormers to be more authentic to the low country historical look. Skip does not settle for mediocrity.

As for daily living and entertaining, the house is wonderful. It flows so well—for family, for small groups. Recently, we entertained 200 people, and the house flowed perfectly for the reception. Gaye and I love our home.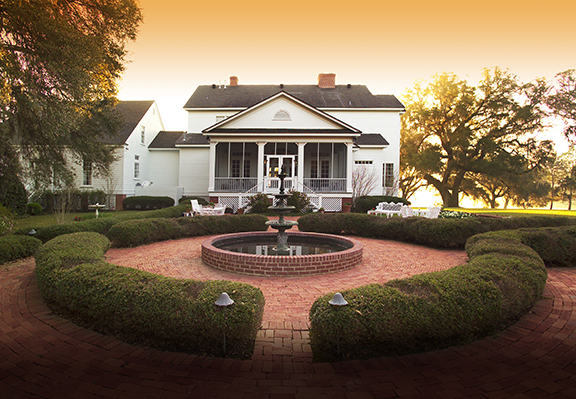 TK and Ginger Wetherell
Former Florida State University President
Perhaps the best evidence of our trust and satisfaction with Sheffield Construction is the fact that Skip Sheffield has built three homes for us over an 18-year period of time. TK and I would not build another home unless Skip agreed to be our contractor. We cannot say enough about the quality of his work, his dedication to our satisfaction, his ability to stay within our budget and his absolute integrity and honesty. Skip is one of the finest builders and human beings anywhere.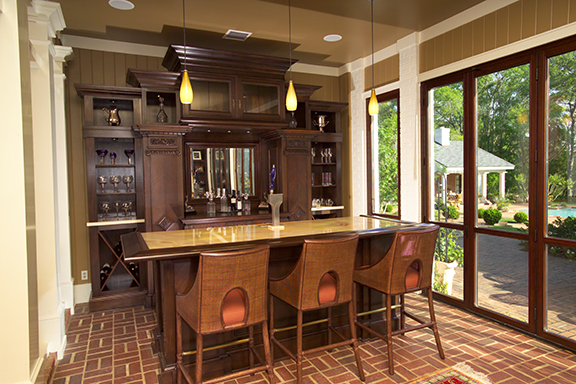 Tripp Transou and Susie Busch-Transou
Co-Owner Tri-Eagle Sales
Dear Skip,
We would like to thank you and commend you for the quality of work and customer satisfaction provided by Sheffield Construction Company. You listened to our wants and needs and provided quality service. We entrusted our home to your company many times and were totally happy and satisfied with our decision each time. You have always stood strong behind your work. We know you are there for our future needs and we would not hesitate to call upon you.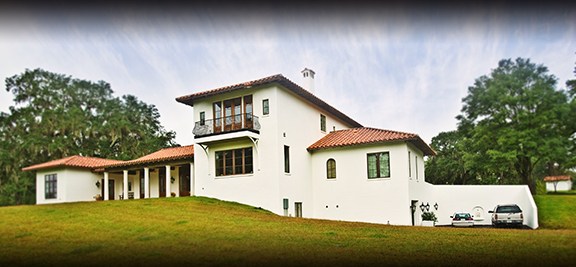 Dear Skip,
I didn't know three years ago of the work and attention that would go into building a Spanish/Mediterranean style house with a basement in Gadsden County. Interestingly enough, I found the process similar to writing a book with all the preparation that goes into creating something new. It is the approach that I followed from the planning stage to the fine edit at the end of the project. The house is all that Therese and I has hoped for. The pool house is now referred to by those who have enjoyed it as the "Four Seasons." Thanks to you, the foundations in both buildings are solid as a bunker, and because you have a great eye, the structures are clean and lovely in every respect. You were gracious in accommodating my taste and obsession with details during the fourteen months it took to finish the project. During the floods, the financial crisis and the set backs that are part of an endeavor of this magnitude you were confident and encouraging. Thank you for your support and perseverance. It is in every respect a 'campus' to be proud of and one that we are happy to spend the rest of our lives enjoying.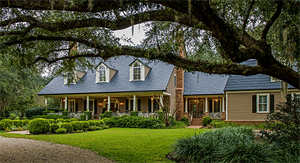 Glen and Sharyn Davidson
Dear Skip,
After several very positive experiences with you and Sheffield Construction, it is with great pleasure that we would recommend you and your company to others who are looking for a premier builder to build their new home. Our experience with you began with the purchase of our very first home when we were newly married over 25 years ago, and you were beginning your business. You put small details in that home that we didn't find in comparable ones, and even then, your eye for design was evident. Many people speak of "surviving" the building process, but with you, it was such a pleasure, we repeated it a couple of times, building two other homes with you, as well as a large addition and an outdoor kitchen, which was largely the result of many of your ideas. And as it turned out, you became one of our best friends in the process. There was never any question regarding your honesty and integrity; truly, we have met few people in any business dealings who equal you in those regards. For all of these reasons, we think you are unparalleled as a contractor in this area, and would not only recommend you to others, we would tell them you are worth waiting for!

A. Lawton Langford
President/CEO, Municipal Code Corporation
Dear Skip,
Having now built three homes with three different builders I finally appreciate what a great general contractor you are. Your attention to detail and proportionality result in well-designed and livable houses. Your preparation, logistical planning and financial reporting system are unparalleled in the industry. And your character makes you, and any home you build, unique. Perhaps the most telling evidence of who you are as a builder (and person) is that during the construction of our home we forged an enduring friendship. Many of my other friends who have built houses won't speak with their general contractor today. From my perspective, I'd say they picked the wrong person and should've talked to you!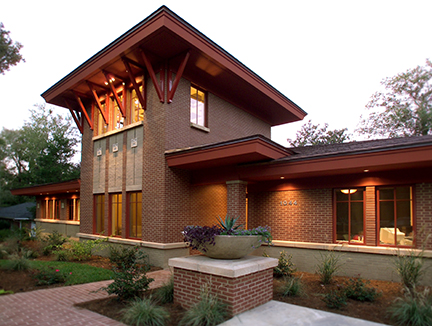 Dear Skip,
Recently, Joanna and I were reflecting upon the joy and satisfaction that we've experienced in living in our dream home. It never would have been possible without your incredible commitment to excellence in building our home. As you well know, the process of building a custom home is a challenging and sometimes perilous enterprise. From the inception of the process, Joanna and I were again and again reminded of your total devotion and commitment to addressing all of our concerns; the integrity of your financial reporting to us, your attention to detail, and your diligence in helping us achieve our goals. Over the years, Joanna and I have been involved in many building projects. Our experience with you and your able staff was the best!
In the mid-1980s, Skip Sheffield built a 4,200-square-foot home for me in Tallahassee. I had not previously known Skip, and I interviewed four builders in addition to him. Skip was the only one who visited the site and made a number of suggestions, all of them excellent, before giving me a quote. His dedication to quality and his willingness to accommodate every request were extraordinary. Fifteen years later, Skip built a 2,000-square-foot addition to the house, and despite a significant expansion of his business, his personal involvement and dedication did not diminish in the least. I cannot imagine that there is a more qualified or honest builder in the state of Florida and I enthusiastically recommend him.